Anime Blast Chattanooga 2012
Nov 9-11, 2012
Chattanooga, TN
Chattanooga Convention Center
Create a listing for a new year.
The following users are attending this convention. Some users are displayed via external websites.
MaiOtaku.com Attendees
renarosa55
kuroksaitaichou
Show All
About Anime Blast Chattanooga 2012
Anime Blast 2012, an anime convention, is happening on November 9-11, 2012, and happens at the Chattanooga Convention Center in Chattanooga, TN. Anime Blast features a ton of anime guests and voice actors, and several events every year.
Anime Blast Chattanooga 2012 Pictures
We don't have any pictures from the convention yet. If you share yours, they'll be available for anyone to see and enjoy. Uploading your pictures from the convention is free and easy!
Add Pictures from Anime Blast Chattanooga 2012
Guests of Honor
Kyle Hebert
Greggo's Game Shows
Project: Leviathan
Eric Stuart & The Eric Stuart Band
Brittney Karbowski
Aaron Dismuke
The Man Power
My Parents Favorite Music
Professor Shyguy
Catherine Jones (God Saves the Queen Fashions)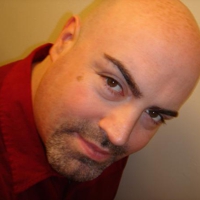 Kyle Hebert
voice actor
Anime Blast Chattanooga 2012