KuroKiiro Festival 2012
Nov 16-18, 2012
Pittsburgh, PA
About KuroKiiro Festival 2012
Kurokiiro Festival, a school Japanese animation festival, will be held at the Boyd Community Center from Friday November 16 - Sunday November 18, located at 1220 Powers Run Rd. in O'Hara Township. The Boyd Center has hosted the event for the past 2 years, so organizers are happy to be returning.
KuroKiiro Festival 2012 Pictures
We don't have any pictures from the convention yet. If you share yours, they'll be available for anyone to see and enjoy. Uploading your pictures from the convention is free and easy!
Add Pictures from KuroKiiro Festival 2012
Guests of Honor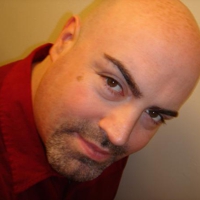 Kyle Hebert
voice actor
KuroKiiro Festival 2012